Services
Our goal is to provide the highest standards of service and value to all of our customers.  It is a commitment that has served us well in the past and one which promises to carry us successfully into the future.
Below are a few of the services we offer:
chillers
cooling towers
boilers
oil coolers
heat exchangers
closed loop systems.
chillers
boilers
cooling towers
associated systems
additions
removals
percentage adjustments
system cleanings
glycol tank cleanings
Other services we specialize in include:
Licensed equipment installations
Winterizing and flushing coils
Sand filter cleanings
Cooling tower sterilizations
Domestic water system sterilizations
Water treatment consulting
Waste removal
Pre-operational cleanings
Cooling tower physical cleanings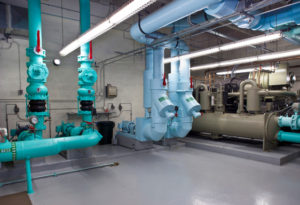 Did you know that as little as 0.045 inches of scale on a chiller tube can result in 44% efficiency loss?
Specialized services for the water treatment industry
Proudly servicing the province of Ontario
Emergency On call 24/7 Services
Plant operations limited or shut down? MK offers emergency services to get your equipment cleaned and back online to limit downtime and save you money.